Latest Post
Acadiana Safety  Association – ASA, is a 501(c)(3) non-profit organization established on July 15, 1960.  ASA has evolved for over 50 years, providing Acadiana, Louisiana, and the Gulf Coast Region, safety training and educational programs.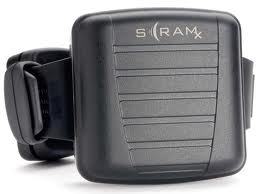 SCRAMx 337.412.5350
SCRAMx
SCRAMx® (Secure Continuous Remote Alcohol Monitor) manufactured by Alcohol Monitoring Systems, Inc. (AMS) is a tool that helps courts and agencies continuously monitor their alcohol offenders to ensure they're not drinking.  Because SCRAMx continuously monitors offenders every 30 minutes 24/7, it is a much more effective and reliable alternative to random testing methods or incarceration.
SCRAMx Ankle Bracelet
The SCRAMx ankle bracelet — the heart of the SCRAMx system — is attached to the offender with a durable and tamper-proof strap. It is worn 24/7 by the offender for the duration of his or her court-ordered abstinence period (typically 90-120 days).
Every 30 minutes, the bracelet captures transdermal alcohol readings by sampling the insensible perspiration collected from the air above the skin. The bracelet stores the data and, at pre-determined intervals, transmits it via a wireless radio-frequency (RF) signal to be evaluated.
SCRAMx Ankle Bracelet Attributes
Tamper- and water- resistant

Samples insensible perspiration every 30 minutes (2x per hour)

Automatically collects, stores, and transfers all data via the SCRAMx modem on a predetermined schedule (at least 1x/day)

Date- and time-stamps readings for easy reporting and analysis

Upload Data via Landline, Internet, or through the clients Cellular Provider
Provides exception-based reporting to reduce workload

Flags and graphically depicts any

Alcohol Ingestion

,

Tampering

, or removal attempts

Lets you easily customize testing, synchronization, and reporting schedules for each offender

Provides customized reports and graphs to best suit your information needs

Allows you to cost-effectively monitor and manage numerous offenders simultaneously
For even more information about SCRAMx,

CLICK HERE

, call 337.412.5350 / 337.234.4640, or email ASA at SCRAMx@AcadianaSafety.org
SCRAMx Remote Breath
Portable Breathalyzer
The first and only handheld, wireless, portable breath alcohol device with automated facial recognition and GPS with every single test.
SCRAMx Remote Breath Alcohol Tester
with GPS Location Monitoring
The first and only handheld, wireless, portable breath alcohol device with automated facial recognition and GPS with every single test.
One-piece, handheld, cellular

DOT-approved Dräger® fuel cell

GPS location with every test

Client text message reminders and notifications

Rugged, built for corrections

Random, scheduled, on-demand testing
Automated Facial Intelligence (AFI™)
The first and only automated, intelligent bio confirmation system to be used in alcohol testing

Government security grade FACIAL RECOGNITION software—not just photos

Automated matching—reduces manual review of photos by 90-95%

High-resolution images—clearly defines the 5-10% you do review

AFI means FTE Officer to Offender Ratios, along with liability, will be drastically reduced
For even more information about SCRAMx, 

CLICK HERE

, call 337.412.5350 / 337.234.4640, or email ASA at SCRAMx@AcadianaSafety.org

This 8-hour program meets API RP 75 & API RP T-1 requirements and provides a basic understanding at an awareness level of certain general safety information that an employee should know before entering a company facility and while performing their assigned work duties.  Upon successful completion of course, each student is issued a picture ID with a unique barcode. The student information is then stored in an online database.
Adult Drivers Education is Every Saturday 7:45 am
234.4640
6-Hours Classroom Study
8-Hours Drive Time
ASA Welcomes Operation Lifesaver into our Drivers Education Family
Driver's Education OPEN Enrollment
234.4640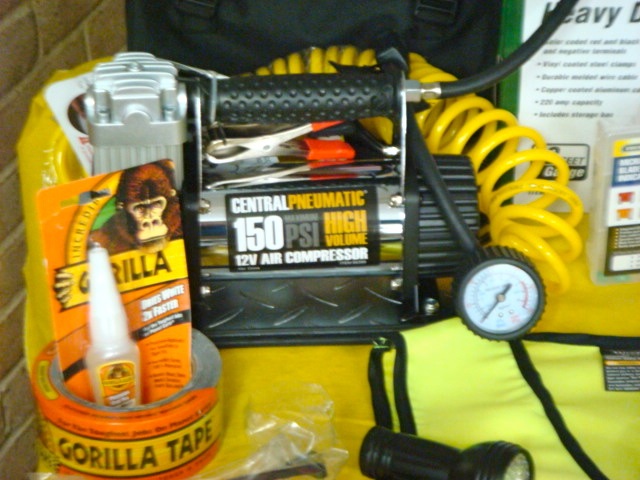 info@AcadianaSafety.org
ASA takes great pride in Drivers Education, offering a full range of programs, courses, and classes.
Our DE38 Course is a comprehensive and dynamic drivers education course consisting of 30-hours one-on-one classroom instruction and 8-hours of Drive-Time instruction.
Acadiana Safety Association presents a comprehensive high-octane course with interactive learning seminars, and driver's safety oriented demonstrations by the Lafayette Fire Department, Acadiana Ambulance, and the Lafayette Police Department.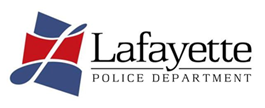 Driver's Ed vehicles are equipped with real-time and recording dash mounted video cameras featuring full frontal view, full student and instructor view, crisp audio, speed, direction, GPS live Google map viewing, live real-time viewing available at 
AcadianaSafety.org

website, Smartphone, Droid and iPhone live viewing, and recorded DVD's are available.
Reservations: 337.234.4640
Post exam evaluation is conducted with each student, followed by a round-table discussion, preparing each student for the private driving experience, that they have waited a lifetime to achieve and now have earned: Actual Drive-Time.
On the road, alone with their very own personal Drivers Ed instructor, each young adult will enjoy and benefit from being the focal point, wrapped in the safety provided by our specialized vehicles.  Young adults are nurtured, adding to their newly established confidence and improved self-esteem, before leaving the parked position.
Driving Instructors engage young adults continuously throughout the experience.  Acadiana Safety Association takes great pride in our Drivers Education Instructors.  No provider stables a more accredited, certified, and professional group of Instructors.  At ASA, it is a tradition enjoyed for over 50 years and counting.  It is a privilege at ASA to be a Drivers Education Instructor, continuously earned and constantly evaluated by independent audits.
ASA Mission Statement
The mission of Acadiana Safety Association is to educate and influence the public to adopt safety and health policies, practices and procedures that prevent and mitigate human and accidental causes and adverse occupational and environmental health exposures.
Proud Members of: